Concord and 9th March Release - Guest Designer
Hello there, crafters! Thank you so much for coming by today. Today is especially exciting as I am a guest this month for Concord and 9th! I can't tell you how excited I am to be a part of all the talent over at C9 and to join the other talented guest designers as well. Here's a video I put together showing the products from the new March 2019 release (its a GOOD one!) and how I used a few of the sets to make some beautiful projects that were simple and fun!
Here are a few other cards that I created with the two stamp featured today, Dotted Fill In stamp and dies and Feathered stamp and dies.
I hope that you've enjoyed my video and inspiration today! The entire release is linked below! Have a wonderful day!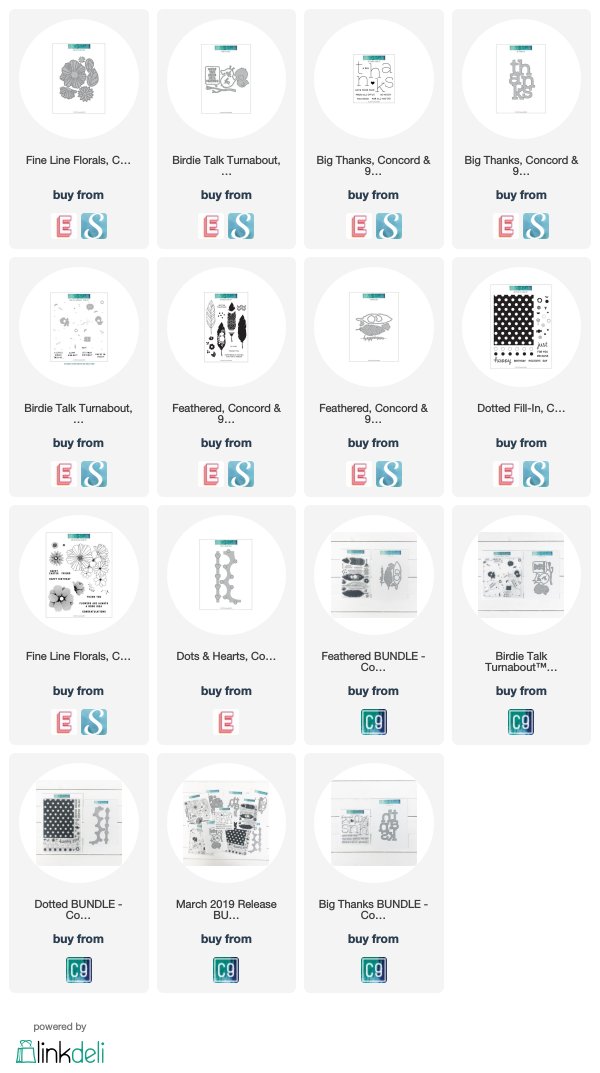 The links provided are affiliate links which, when purchased through, earns me a small commission at no cost to you. Please consider purchasing through my links to help support my blog and youtube channel. Thank you!