Altenew November 2019 Gradient Cardstock Release Blog Hop + Giveaway
*Please note that the colors I mentioned for the Cherry Blossom set were incorrect. They have been corrected on all packaging and product photos*
Giveaway time is the BEST time!
Here's some general information about the Gradient Cardstock packs:
6 Individual Packs in Cherry Blossom, Sea Shore, Summer Afternoon, Red Cosmos, Green Meadow, and Shades of Purple
4 Shades in each pack with the exception of Green Meadow which has 3.
Each shade has 8 pieces of cardstock, which makes 32 pieces in each; 24 for Green Meadow.
The weight of the cardstock varies by shade. The back of the packaging will tell you the shade name and weight of the cardstock.
You can also find the full Blog Hop list just below the products! Thank you so much for stopping by today. I'll see you again very soon.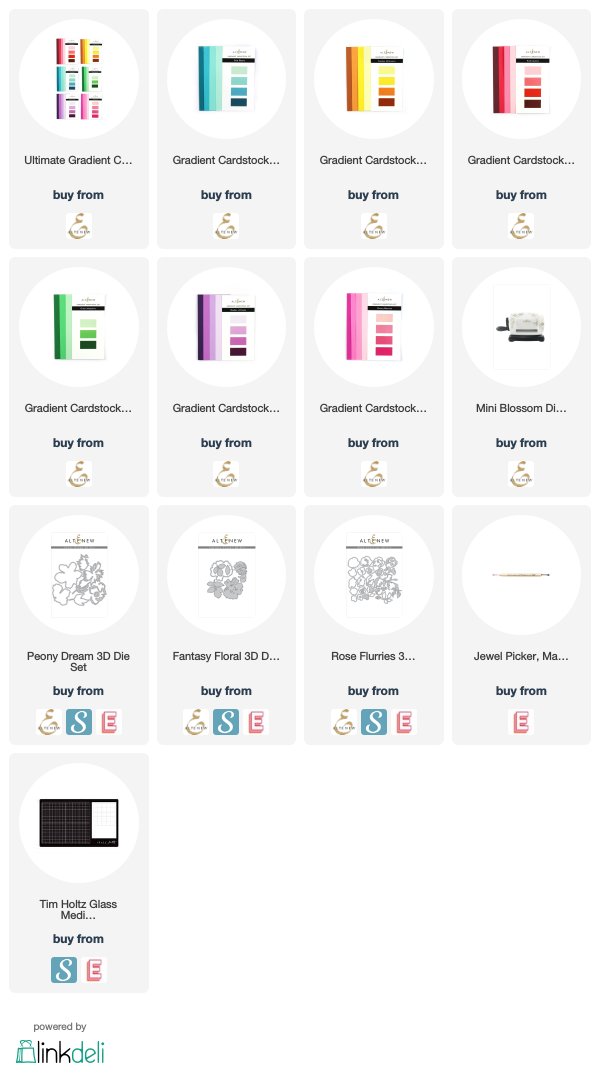 Full Hop List: