Pinkfresh Studio Ink Pad Release Blog Hop
It's today! The Pinkfresh Studio ink pad release is finally here and we've got a fun, colorful, inspirational hop for you today. I can't wait to dig in and show you some of my favorite colors from the 48 available, so lets get started!
If you frequent the Pinkfresh blog hops you may have already seen this one, but I wanted to bring it back because I love this color combo. Sapphire and Regal Kiss make up the background to this snowy mountain scene for our cute skiing polar bear. I ink blended Regal Kiss onto the mountains and used Sapphire to ink blend the night sky. This color combo reminds me of a cool winters night and I know that they two would blend perfectly together, as well.
We will be giving away the full sized ink pad release on the Pinkfresh blog, and the full mini cube release on our IG feed.
Each stop along the hop will be giving away a $25 gift card. Just leave a comment for your chance to win! Winners will be announced on the giveaway
blog on October 21st. Please check HERE on October 21st to see the winners.
This non traditional holiday card is one of my favorites. Raspberry Bliss is bright and bold and takes charge on this card front with Evergreen as the understated sentiment. When I created this card, I thought it was a nice twist on the tradition red and green and I love the way these two work together.
I chose a different route for this card using both the actual ink to ink blend, and also as inspiration for the floral coloring. I used Coral Reef and Marigold to ink blend over one of the Lacey Edgers 1 Dies and assembled them at the bottom of the card front. I used these colors as well as Regal Kiss to inspire the colors used on the bouquet on my card front.
I hope that you've enjoyed some of my inspiration for the new inks! I'd love to know which colors you're most excited for and if you prefer full size or mini cubes for your stash! Check below the product links for the link of the full hop list. Thank you so much! See you soon.
SUPPLIES USED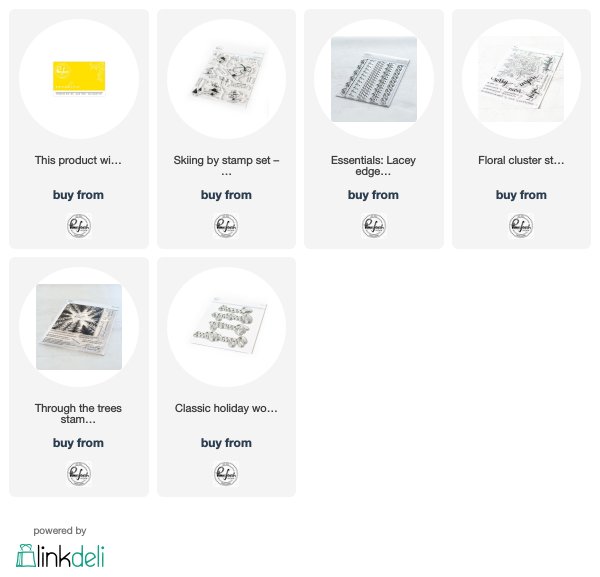 CLICK THIS LINK FOR THE FULL HOP LIST